5/7/16: PRESENTATION
Dan presented again at the Genome Engineering 4.0 Workshop at the Broad Institute, Cambridge, MA.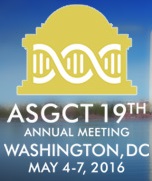 5/4/16: PRESENTATION
Dan presented at the 19th Annual Gene and Cell Therapy Conference in Washington DC.

9/25/15: PRESENTATION
Dan presented at the Cold Spring Harbor Laboratory meeting Genome Engineering: The CRISPR/Cas Revolution.

9/20/15: MEMBER
Dan is appointed Associate Member of the Broad Institute.

9/16/15: PUBLICATION
Our study of functional fine-mapping the BCL11A erythroid enhancer by Cas9-mediated in situ saturating mutagenesis is published in Nature.
9/1/15: NEW LAB MEMBERS Welcome to new technicians Gina Butler and Connor McGuckin!


8/6/15: GRANT
Thanks to the Cooley's Anemia Foundation for their support!

8/1/15: AWARD
Congratulations to Emily for receiving a 2015 American Society of Hematology (ASH) HONORS award!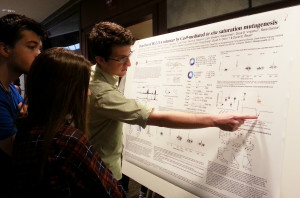 7/31/15: PRESENTATION
Patrick presented at the PRADA's You CAN Day Poster Session "Dissection of the BCL11A Enhancer by Cas9-medaited in situ saturation mutagenesis."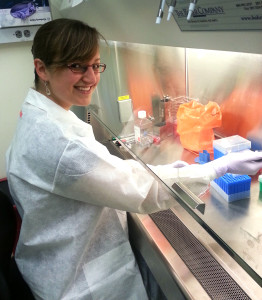 7/13/15: NEW LAB MEMBER
Welcome to postdoctoral fellow Megan Hoban! Megan recently received her PhD from UCLA where she was mentored by Don Kohn.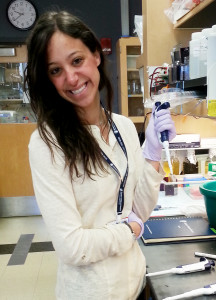 7/6/15: NEW LAB MEMBER
Welcome to medical student Emily Stern from Tufts University School of Medicine. Emily, an ASH HONORS awardee, will be conducting full-time research for one year.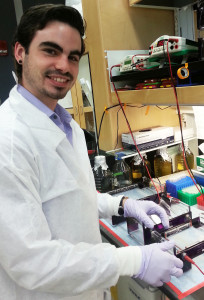 7/6/15: VISITING STUDENT
Welcome to visiting graduate student Samuel Lessard from Universite de Montreal! Sam is mentored by our collaborator Guillaume Lettre at the Montreal Heart Institute.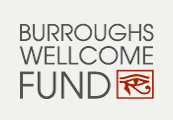 7/05/15: AWARD
Dan was the recipient of a 2015 Career Award for Medical Scientists from the Burroughs Wellcome Fund. See announcement: http://www.bwfund.org/newsroom/announcements/bwf-commits-225-million-advancing-biomedical-research-0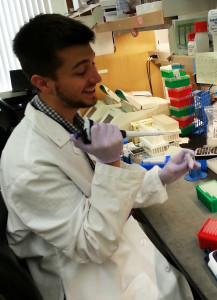 6/30/15: SUMMER STUDENT
Welcome to our summer student Baransel Kamaz, a medical student from Hacettepe University Faculty of Medicine, Turkey!

6/29/15: PRESENTATION
Dan presented at the Red Cells Gordon Research Conference "Functional BCL11A Enhancer Dissection by In Situ Cas9 Saturation Editing."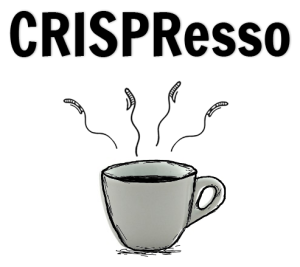 6/18/15: ANALYSIS SOFTWARE
Our genome editing outcomes tool (developed by our friend Luca Pinello) is now available online, CRISPResso.rocks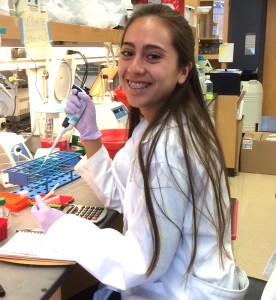 6/8/15: SUMMER STUDENT
Welcome to our summer student Brenda Briones, an undergraduate from Instituto Tecnologico y de Estudios Superiores de Monterrey, Mexico! Brenda is an intern in the HSCI Internship Program.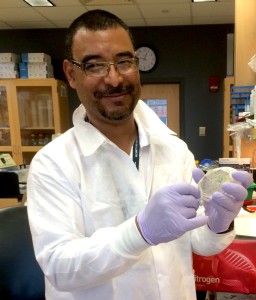 6/3/15: SUMMER STUDENT
Welcome to our summer student Gerald Lilly, a medical student from Michigan State University! Gerald is participating in the Harvard Catalyst Visiting Research Internship Program.

5/28/15: PRESENTATION
Daniel Bauer  was a  featured guest at the Broad Institute NextGen Association Interest Meetup: "From genetics to function and mechanism."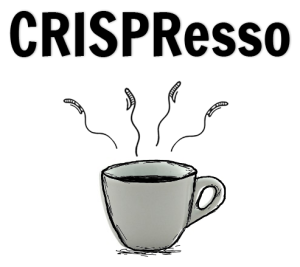 5/18/15: ANALYSIS SOFTWARE
CRISPResso beta version now available. This software, developed in collaboration with our colleagues Luca Pinello and GC Yuan, facilitates the quantification of genome editing outcomes from targeted deep sequencing.

5/14/15: PUBLICATION
Our JCI commentary "Embryonic stem cells as sources of donor-independent platelets" on the article "Inducible Gata1 suppression expands megakaryocyte-erythroid progenitors from embryonic stem cells" by Mitch Weiss and colleagues was published.

5/15/15: FELLOWSHIP AWARD
Congratulations to Matt Canver, MD/PHD candidate for receiving the National Institute of Health (NIH) F30 Predoctoral MD/PhD Research Fellowship Award for the project "Identification of Novel Regulators of Fetal Hemoglobin Expression."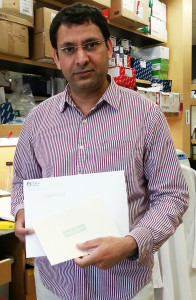 5/13/15: PRESENTATION AWARD
Congratulations to Falak Sher for winning the 2015 Folkman Research Day presentation award.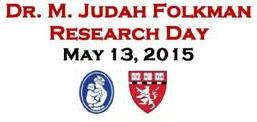 5/13/15: PRESENTATION
Post-doctoral fellow Falak Sher presented "in situ functional dissection of a disease-associated super-enhancer reveals a hierarchy of elements, evolutionary dynamism, and novel therapeutic targets" on May 13th, 2015 Folkman Research day.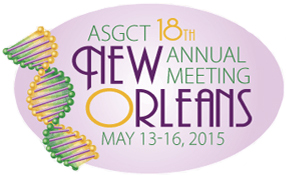 5/13/15: PRESENTATION
Daniel Bauer presented "Therapeutic Genome Editing for the Hemoglobin Disorders" at the 18th Annual ASGCT Meeting on May 13th, 2015.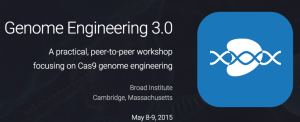 5/9/15: PRESENTATION
Daniel Bauer presented "Engineering the noncoding genome at high resolution" on May 9, 2015 at the Genome Engineering 3.0 workshop at the Broad Institute, Cambridge MA.