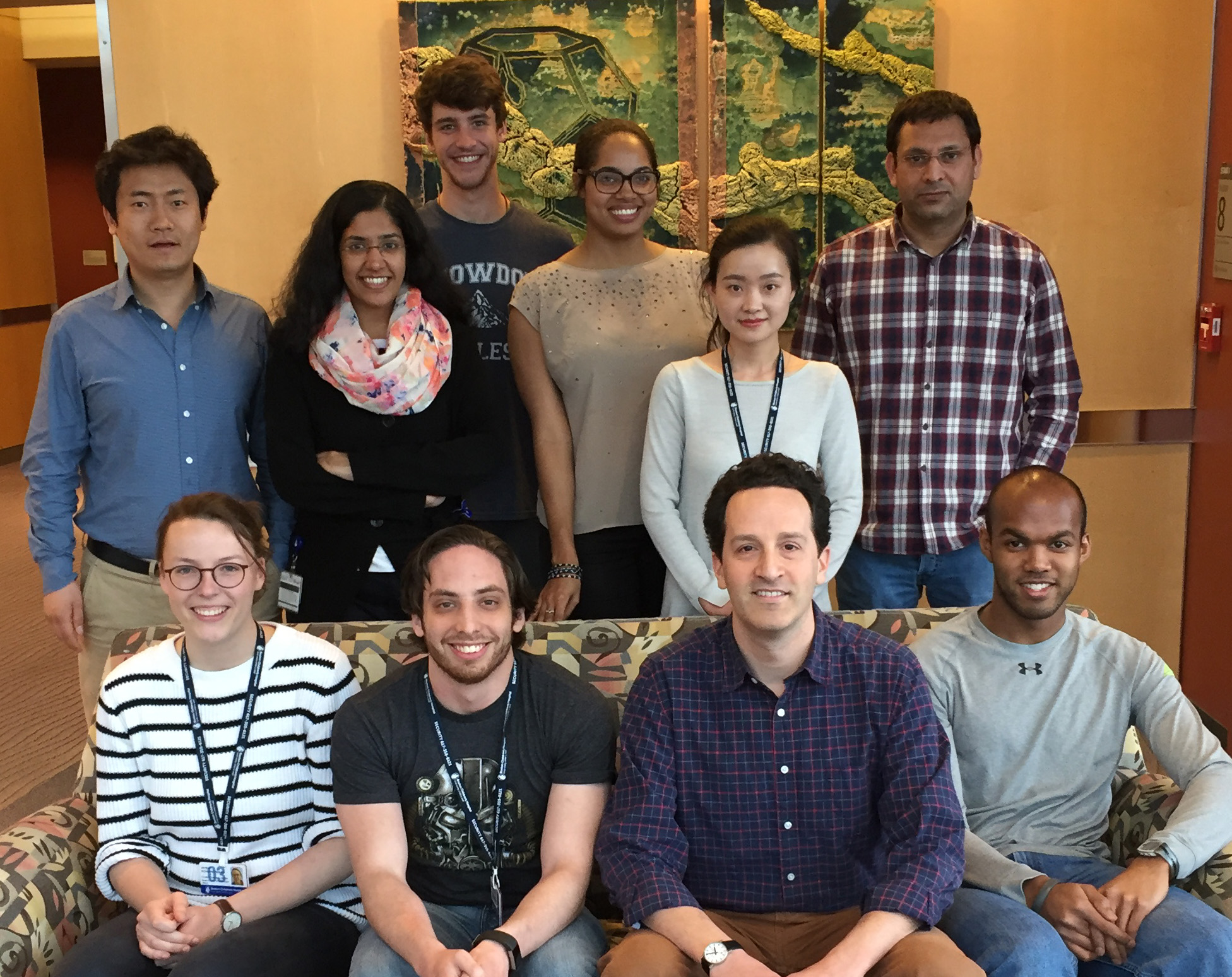 PRINCIPAL INVESTIGATOR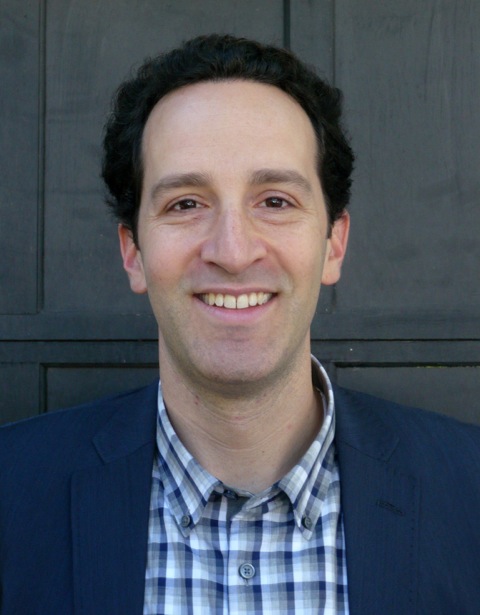 Daniel Bauer
Principal investigator
He trained in the laboratories of Craig Thompson and Stuart Orkin, where he studied cancer cell metabolism and globin gene regulation, respectively. His Sc.B. in Biology is from Brown University, M.D. and Ph.D. from the University of Pennsylvania, and clinical training in pediatrics and pediatric hematology-oncology from Boston Children's Hospital and Dana-Farber Cancer Institute.
daniel.bauer@childrens.harvard.edu
——————————————————————————————————————————————————————————————————————————————————————————————
POSTDOCTORAL FELLOWS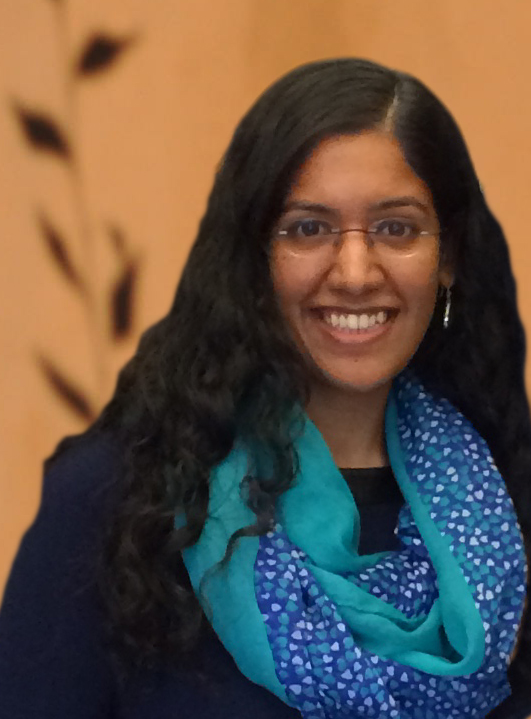 Divya Vinjamur
Postdoctoral fellow
She obtained her bachelor's degree in zoology from University of Pune, master's in applied genetics from Bangalore University, and Ph.D. in human genetics from Virginia Commonwealth University. Her thesis work in Joyce Lloyd's lab focused on the roles of transcription factors KLF1 and KLF2 in mouse embryonic and human fetal erythropoiesis.
divya.vinjamur@childrens.harvard.edu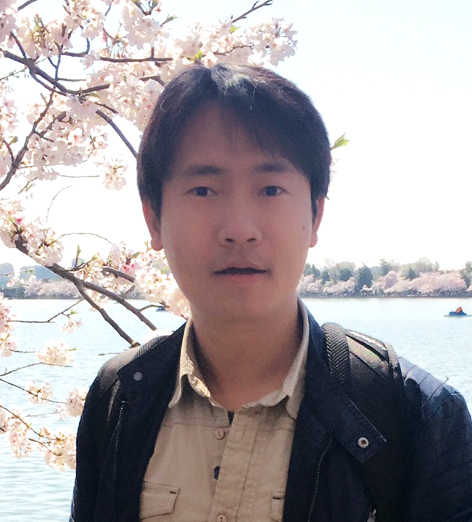 Yuxuan Wu
Postdoctoral fellow
He received his PhD in Cellular and Developmental Biology from Wuhan University studying molecular signaling events during plant development. His postdoctoral fellowship supervised by Jinsong Li at the Shanghai Institutes for Biological Sciences utilized CRISPR-Cas9 for genetic analyses in mouse embryonic and spermatogonial stem cells.
yuxuan.wu@childrens.harvard.edu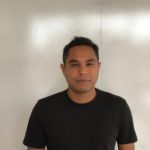 Mir Hossain
Postdoctoral fellow
He received his B.S. in Botany from University of Dhaka (Bangladesh), M.S. in Biology from East Tennessee State University, and Ph.D. in Medical Sciences from University of Florida. His master's work focused on the role of oligomeric states of SABP2 in enzymatic function. His PhD, under the supervision of Jorg Bungert, focused on the use of zinc finger proteins to understand and manipulate globin gene expression. He has received several research awards from University of Florida, as well as an American Heart Association Predoctoral Fellowship.
mir.hossain@childrens.harvard.edu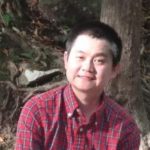 Qiuming Yao
Postdoctoral fellow
He received his B.S. and M.S. in Computer Science from Tongji University (China). He then received an M.A. in Statistics and Ph.D. in Computer Science from the University of Missouri. His doctoral work focused on analysis and prediction of protein posttranslational modifications. He performed a postdoctoral fellowship at Oak Ridge National Lab modeling microbial ecosystems with deep sequencing datasets. He has led genomic and proteomic analyses and developed widely used tools, pipelines, and databases. Qiuming is co-mentored by Luca Pinello, Ph.D.
qiuming.yao@childrens.harvard.edu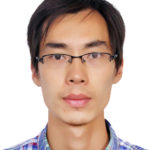 Shuquan Rao
Postdoctoral fellow
He received his Ph.D. in Genetics, Biochemistry and Molecular Biology from Peking Union Medical College, supervised by Professor Yan Shen. Subsequently he was a lecturer at Southwest Jiaotong University and a postdoctoral fellow at St Jude Children's Research Hospital. His research has focused on identification of genetic variants associated with psychiatric disease and exploration of the mechanisms through which these variants impact gene regulation.
shuquan.rao@childrens.harvard.edu
GRADUATE STUDENTS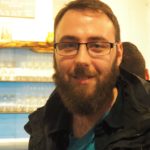 Steven Coyne
PhD student
He received his B.A. in Biochemistry (magna cum laude) from Saint Anselm College in Manchester, New Hampshire. He was an undergraduate research fellow in the laboratory of Daniel Broek, Ph.D., where he studied aneuploidy in yeast and human cells. He is currently enrolled in the Harvard BBS Program.
stevencoyne@g.harvard.edu
——————————————————————————————————————————————————————————————————————————————————————————————
RESEARCH ASSISTANTS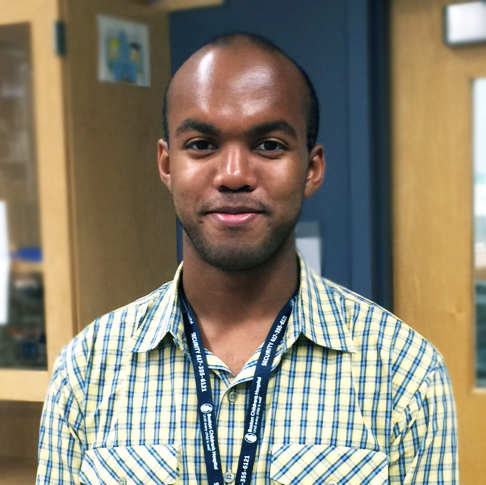 Mitchel Cole
Research assistant
He graduated from Harvard College in 2016 with a concentration in Chemistry & Physics and secondary in Computer Science. He was an undergraduate research assistant in David Liu's lab where he worked on the development of directed evolution of CRISPR endoribonucleases by phage-assisted continuous evolution.
mitchel.cole@childrens.harvard.edu
——————————————————————————————————————————————————————————————————————————————————————————————
VISITING SCHOLARS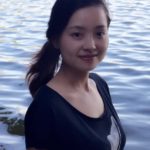 Jing Zeng
Visiting scholar
Jing is an anesthesiologist and PhD candidate from Southwest Hospital in Chongqing, China, where she received her MD and Master's degrees as well as performed her clinical training. She has conducted internships at Orthopaedic University Hospital, Frankfurt, Germany and Brigham and Women's Hospital, Boston. Her prior research projects, funded by the National Science Foundation of China, have focused on the molecular mechanisms of pulmonary vascular remodeling.
jing.zeng@childrens.harvard.edu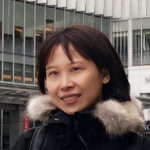 Shuqian Xu
Visiting scholar
Shuqian is a hematologist from Qilu Hospital of Shandong University, China. She received her M.D. and clinical training in internal medicine and hematology from Shandong University. Her prior research focused on mechanisms of immune thrombocytopenia.
shuqian.xu@childrens.harvard.edu
---
Click here for ALUMNI