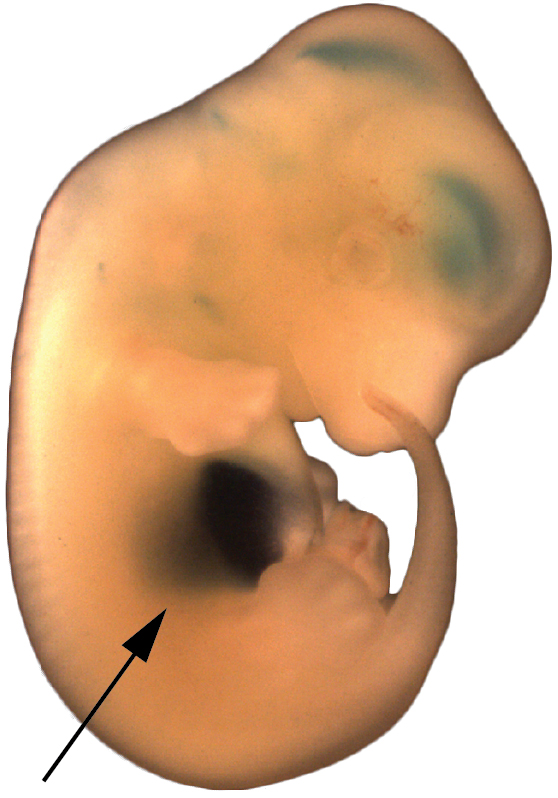 Blood Trait Enhancers
Blood cell traits both represent an auspicious model to investigate genetic determinants of human phenotypic diversity and are themselves of direct clinical significance. GWAS have identified numerous loci critical for hematopoiesis, but the underlying elements and genes responsible have in only a few cases been identified and validated. We hypothesize that common genetic enhancer variation is a paradigm for the determination of traits by modulating lineage-specific gene expression. E.g. we find that ~50% of the GWAS-marked loci associated with fundamental erythroid traits have at least one trait-associated variant falling directly within an erythroid enhancer, which represents highly significant enrichment as compared to control variants or enhancers. Many enhancers are thought to be redundant or compensated fine-tuners of gene regulation, for which genetic variation has minimal impact on gene expression. We hypothesize that trait-associated enhancers are critical nodes establishing cell-type-specific chromatin state, gene expression pattern, and cellular outcome. Ongoing projects are to use genome editing to disrupt trait-associated enhancers as well as non-trait-associated enhancers. These results promise to not only uncover novel mechanisms of blood cell development but also promote an understanding of the genetic architecture of complex traits.
Image: Whole embryo Xgal staining of BCL11A+52-64:lacZ Tg E12.5 mouse embryos. Restricted expression of reporter activity to fetal liver (arrow), site of definitive erythropoiesis, demonstrates that the GWAS-marked element is sufficient to drive appropriate lineage-restricted gene expression. Adapted from Bauer et al., 2013.