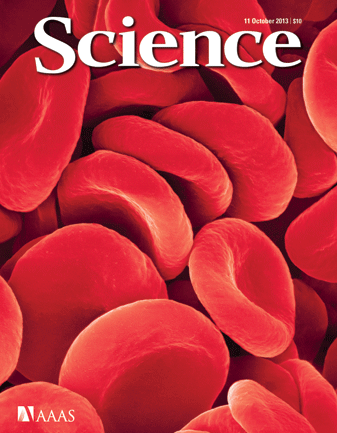 Selected publications
Lessard S, Gatof ES, Beaudoin M, Schupp PG, Sher F, Ali A, Prehar S, Kurita R, Nakamura Y, Baena E, Ledoux J, Oceandy D, Bauer DE*, Lettre G*. An erythroid-specific ATP2B4 enhancer mediates red blood cell hydration and malaria susceptibility. J Clin Invest. 2017 Aug 1;127(8):3065-3074. doi: 10.1172/JCI94378. Epub 2017 Jul 17. PMID: 28714864.
Canver MC, Lessard S, Pinello L, Wu Y, Ilboudo Y, Stern EN, Needleman AJ, Galactéros F, Brugnara C, Kutlar A, McKenzie C, Reid M, Chen DD, Das PP, Cole M, Zeng J, Kurita R, Nakamura Y, Yuan GC, Lettre G, Bauer DE*, Orkin SH*. Variant-aware saturating mutagenesis using multiple Cas9 nucleases identifies regulatory elements at trait-associated loci. Nat Genet. 2017 Apr;49(4):625-634. doi: 10.1038/ng.3793. Epub 2017 Feb 20. PMID: 28218758. See Spotlight in Trends in Genetics 33:580.
Pinello L*, Canver MC, Hoban MD, Orkin SH, Kohn DB, Bauer DE*, Yuan GC*. Analyzing CRISPR genome-editing experiments with CRISPResso. Nat Biotechnol. 2016 Jul 12;34(7):695-7. doi: 10.1038/nbt.3583. PMID: 27404874.
Lettre G*, Bauer DE*. Fetal haemoglobin in sickle-cell disease: from genetic epidemiology to new therapeutic strategies. Lancet. 2016 Jun 18;387(10037):2554-64. doi: 10.1016/S0140-6736(15)01341-0. Review. PMID: 27353686.
Hoban MD, Bauer DE. A genome editing primer for the hematologist. Blood. 2016 May 26;127(21):2525-35. doi: 10.1182/blood-2016-01-678151. Epub 2016 Apr 6. Review. PMID: 27053532.
Canver MC, Smith EC, Sher F, Pinello L, Sanjana NE, Shalem O, Chen DD, Schupp PG, Vinjamur DS, Garcia SP, Luc S, Kurita R, Nakamura Y, Fujiwara Y, Maeda T, Yuan GC, Zhang F*, Orkin SH*, Bauer DE*. BCL11A enhancer dissection by Cas9-mediated in situ saturating mutagenesis. Nature. 2015 Nov 12;527(7577):192-7. doi: 10.1038/nature15521. Epub 2015 Sep 16. PMID: 26375006.
Bauer DE*, Canver MC*, Orkin SH. Generation of Genomic Deletions in Mammalian Cell Lines via CRISPR/Cas9. J. Vis. Exp. (95), e52118, doi:10.3791/52118 (2015).
Canver MC*, Bauer DE*, Dass A, Yien YY, Chung J, Masuda T, Maeda T, Paw BH, Orkin SH. Characterization of Genomic Deletion Efficiency Mediated by CRISPR/Cas9 in Mammalian Cells. J Biol Chem 2014; Aug 1;289(31):21312-24. PMCID: 4118095. Selected as JBC Paper of the Week and as Best of JBC 2014.
Bauer DE, Kamran SC, Lessard S, Xu J, Fujiwara Y, Lin C, Shao Z, Canver MC, Smith EC, Pinello L, Sabo P, Vierstra J, Voit RA, Yuan GC, Porteus MH, Stamatoyannopoulos JA, Lettre G, Orkin, SH. An erythroid enhancer of BCL11A subject to genetic variation determines fetal hemoglobin level. Science. 2013 Oct 11;342(6155):253-7. PMID: 24115442. Report Featured on Cover and Accompanied by Perspective in Science 342:206.